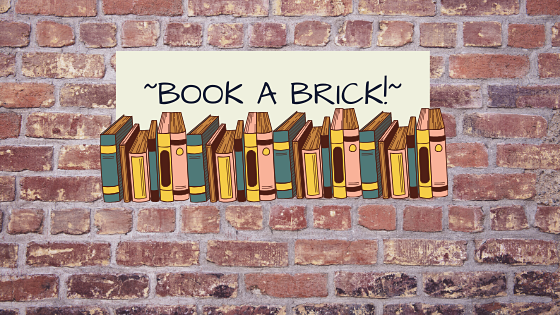 Building for the Future…
Add a brick to our walkway!
The new walkway at the Library offers the opportunity for you to be a part of the future.
---
Purchasing a customized brick is a wonderful way to pay tribute to or memorialize a friend or loved one, share a message, or give as a gift.
The brick will be visible to all as they enter our beautiful, historic building.
---
There are 2 sizes of bricks available now, but there is a limited supply so Book a Brick soon!

4×8 $100
3 lines of text with 18 characters in each line
There are some basic symbols that can be added to bricks for an additional $10 each.  Please add a note to your form and we will do our best to add the symbol.
---

8×8 $250
6 lines of text with 18 characters in each line
---

12×12 $500  S

OLD OU

T!

8 lines of text with 15 characters in each line
---
Symbols
~How to order your Brick~
Open a PDF in the brick links, print the form and mail it with your check to the library.
If you add a stock symbol – you will be charged an additional $10 per symbol.
You will be contacted to verify spelling and to confirm the order.
Engraved bricks will be installed in groups throughout the year [weather permitting].
Thank you for your donation and participation in the BML Book a Brick project!
---